Welcome to Day 2 of posting a poem a day from "Raised in the Shadow" in honor of National Poetry Month! As always, you can scroll to the bottom of this post to hear me read you today's poem.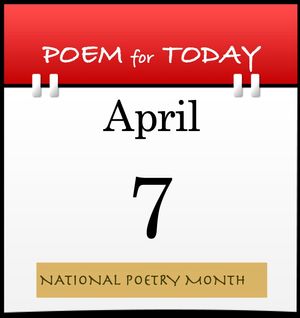 Thanks so much to all of you who responded with likes and comments to yesterday's post and encouraged me to continue. There's so much about poetry and writing in general that I find fascinating and inspiring. I have a particular attraction to great sentences. Yes, great sentences. In fact, I collect them. Yup. Like butterflies. Every once in a blue moon I run across a sentence so well constructed, so rich in form and content, that I pin it into my "Sentences I Have Loved" notebook. 
The poet Jane Hirshfield takes top honor in my little book of sentences with my all-time favorite. It is the first sentence in the first essay in her collection, "9 Gates – Entering the Mind of Poetry:" 
"Every good poem begins in language awake to its own connections – language that hears itself and what is around it, sees itself and what is around it, looks back at those who look into its gaze and knows more perhaps even than we do about who and what we are." 
I was so taken with this sentence that I decided I wanted to diagram it, so, autodidact that I am, I found a great on-line site, bought a few books and learned. It took six months to crack that sentence. Fellow grammar nerds: Email or DM me if you want to see the diagram! 
Yesterday's poem came from a memory of my father. This one I wrote for my sister, Frankie, who died in 2014. It's not a happy poem, but it's accurate. I read recently that the artist should never avert their eyes, never look away. Note: You can scroll to the bottom of this post to hear me read you today' poem.
To Frances
You lived in her house 
               long after most daughters have left             
to make lives of their own, 

but you could not make it
                                                      on your own, you could not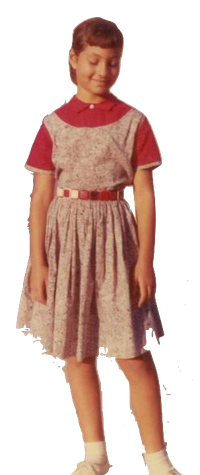 take care of yourself.
                                You were sick. 
                              You needed her. 
                                 You believed that and from that 
                              she spun the web 
                                 that held you all those dark years. 
                                 The time came when your rage 
                            saved you. You pulled 
                         that dagger from your breast and severed 
                                every tie cleanly, finally. 
                                   You and I haven't spoken 
                   in years. I tell people you are estranged 
                                from the family. When asked, 
            you tell people you have no family,         
they are dead. And 
I suppose we are. 
Mother called last night. 
She wondered aloud 
where you were. 
"I just want to know she's alright." 
And in our old mother's sweet voice 
I heard a rumbling, 
deep and terrifying, 
and all I could think of 
was to call out to you 
wherever you are: Run! 
Run as fast as you can and 
don't look back.
I recently read somewhere that an artist never averts their eyes, never looks away, and this poem, though dark, is, as I said, accurate. But there's also so much in this wide world to see and translate into verse that's full of beauty and joy and I'll be sharing those with you this month as well. It's as Jane Hirshfield says, sometimes poetry "knows more perhaps even than we do about who and what we are." 
Click below to hear me read today's poem and maybe try thinking of your life today as a poem -  something inspired and full of unexpected insight.
See  you tomorrow!