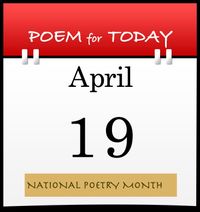 Robert Bly, a National Book Award winner, taught poetry by taking his students out into the fields of Minnesota so they could speak to stones. He is a  lovable and kind straight shooter, a man who doesn't abide fools, and has no time for B.S. 
He took a lot of heat from his fellow poets during the Vietnam era for being a staunch anti-war activist and was a leader in what Wikipedia calls the "mythopoetic men's movement." He's still with us at 94 years old. 
I consider his endorsement of Raised In The Shadow  to be one of the greatest honors of my life.
To Robert
One day,
(who can say how?)
you slipped inside a stone
and spoke its truth,
learned to speak the native
tongue of winter wheat.
Now,
wherever you go,
you find abandoned 
gardens to attend.

And yes,
I've heard the accounts
of the trouble you caused,
salvos of heavy verse fired
at the inhumanity of
heads of state. Oh, how you
rocked their narrow boats
in the Great Sea!
Here,
in the broad wake of your work,
grief gives joy its proper weight,
shadow defines the curve of light
And to this day
there are stones
in a Minnesota field 
still whispering your name.
- Phillip Rosenberg
*Note: If you don't want to get these emails in April for National Poetry Month, but don't want to unsubscribe, just reply to this email with no text and I'll remove you.    
Click below to hear me read "To Robert."    
Happy National Poetry Month!   
hugs from Joshua Tree,   
rags