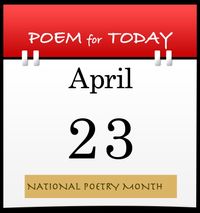 Long after I'd written "A Walk In The Woods", I found this story about the poet, Rainer Rilke:
"One very dark night, Rilke and two friends perceive the lighted casement of a distant hut, the hut that stands quite alone on the horizon before one comes to fields and marshlands. This image of solitude symbolized by a single light moves the poet's heart in so personal a way that it isolates him from his companions." - Gaston Bachelard from "The Poetics of Space."
This story evokes the same romance/curiosity/longing in me that I tried to capture in my little poem:
A Walk In The Woods
Dusk settles into the valley,
Across the water,
a dim light in a cabin window,
Along the shore,
expectations and assumptions
float between the reeds,
Far off: the wild, raging river.
*Note: If you don't want to get these emails in April for National Poetry Month, but don't want to unsubscribe, just reply to this email with no text and I'll remove you.     
Click below to hear me read "A Walk In The Woods"     
Happy National Poetry Month!    
hugs from Joshua Tree,    
rags