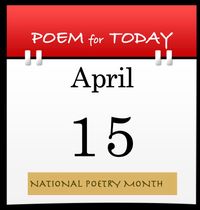 There was someone in my life many years ago who was a magician, though I didn't realize it at the time. Occasionally, she comes to mind and this is my poem for her.
Have you ever been suddenly awakened from your sound sleep to the magic all around you, been invited out into the brilliant night sky with its uncountable stars and reminded of your childhood wonder? Here's your wakeup call! 
Skydreamer
I was sleeping the deep sleep
of the sky dreamer
when I thought I heard someone
knocking. Rising from my place,
I opened the door only a crack.

There you stood,
covered in moon,
sparkled in star.

"Wake up, old man!" you said,
your smile broadening to the horizons.

But isn't it the middle of the night?

"Yes! What better time to catch the sky dreams?"

I threw on my courage and,
checking my pockets, yelled in a panic
"I can't find my net!"
"Oh, you silly man" you purred
and gently pulled it from
behind my ear
just like my Uncle Manny
used to do with a quarter.
And you laughed:
"It was right there all the time!"
*Note: If you don't want to get these daily emails in April for National Poetry Month, but don't want to unsubscribe, just reply to this email with no text and I'll remove you. 
Click below to hear me read "It's Always Something." 
Happy National Poetry Month and I'll see you tomorrow! 
hugs from Joshua Tree, 
rags