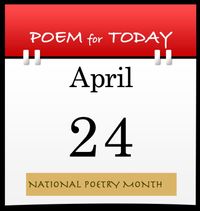 For most of human history, the old among us were venerated. Their learned wisdom was passed down to the youth. There were rites of initiation. There was mentoring. 
In today's world, the beauty of youth is celebrated above all and, for the most part, the wisdom of the aged is lost in the hallways of skilled nursing facilities.
Especially now, as the technologically dependent world moves at lightning-cable speed, it becomes increasingly difficult for us to remain relevant as we age. 
I still have a few of my father's tools, some of which you could never find at a Home Depot. Holding his old wood-handled chisels in my hands inspired this poem.
My Father's World
They came in white laboratory coats 
soldering under microscopes 
in dust-free rooms, 
pushing my father's world of blunt tools aside. 
That world is fading slowly now into 
the cracks of an old man's memory. 
It can barely be seen 
through the dark glass. Look! 
Do you see that ball-peen hammer? 
the chisels laid out 
evenly on the wooden bench? 
They appear Neolithic, 
relics of another way of 
moving mountains. 
My father lives marginally 
in this modern world. 
After eighty-three years 
he's taken to preaching. 
Eight or ten people gather 
in someone's living room 
and listen to his account of dying 
on the operating table. 
They support him with love offerings. 
Occasionally , he loses his place and 
thinks he's back in the shipyard 
doing an important job; 
the men in laboratory coats 
remove him quickly and ask 
him to not return.
*Note: If you don't want to get these emails in April for National Poetry Month, but don't want to unsubscribe, just reply to this email with no text and I'll remove you.      
Click below to hear me read "My Father's World"      
Happy National Poetry Month!     
hugs from Joshua Tree,     
rags