National Poetry Month continues with another poem from "Raised in the Shadow."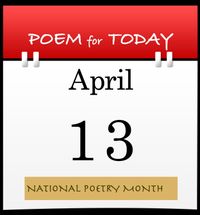 You've probably heard the old maxim: "What we resist, persists," found in the I-Ching.
C.G. Jung expanded on this idea. He suggests that as long as we refuse to acknowledge our "shadow", that not-so-pretty side of ourselves, it will grow in size and become our destiny. 
In today's poem, I've imagine the gods as truth-hunters with long bows. When I try to turn away, they know they're on target and, if I'm paying attention, so do I.
The Archers
They are moving quietly
through the shadows,
barely below the threshold 
of my discomfort. They are
whispering, calling out
my true name, the one I forgot.
They are tugging, insistent,
forceful, their firm, dark hands 
on the blades of my shoulder,
turning me first this way,
then that. Like an arrow, they
aim me with tender,
merciless love, directly toward
the center of my fear,
their exquisite accuracy
measured unerringly
by the windsock of my resistance.
It is an oddly practical dynamic:
the harder I struggle,
the clearer their target.
*Note: If you don't want to get these daily emails in April for National Poetry Month, but don't want to unsubscribe, just reply to this email with no text and I'll remove you.
Click below to hear me read today's poem. 
See you tomorrow!