Sometimes I think the poem, "This Is Not My Life," was mistitled because, like it or not, it was the life I was living at the time. After 2 years in Nashville, I was flat broke and my songwriting aspiration was in a shambles.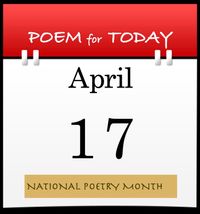 I was working small carpenter projects as I could find them, and was profoundly unhappy. I couldn't know it would take another ten years to leave that life behind to write full time. 
And yet that poem was titled correctly. It was a way to acknowledge the current reality without being bound by it. Speaking an intention out loud, publicly, is a powerful tool for change.
This quote by William H. Murray (often incorrectly attributed to Goethe) comes to mind: "...there is one elementary truth, the ignorance of which kills countless ideas and splendid plans: that the moment one definitely commits oneself, then Providence moves too." 
This Is Not My Life
This is not my life.
I do not live here, inside
this narrow arc of the sun,
here, where the distance
between events is measured
on someone else's clock!
This is not my life
passing from day to day
buried under a pile of work
on someone else's list 
of important things.
No, my life is over there:
Look carefully,
you can see me walking now,
steady and calm,
catching up with
my own footsteps.
 
*Note: If you don't want to get these daily emails in April for National Poetry Month, but don't want to unsubscribe, just reply to this email with no text and I'll remove you.   
Click below to hear me read "The Way I Love You."   
Happy National Poetry Month and I'll see you tomorrow!  
hugs from Joshua Tree,  
rags