Sunday, June 15 is Father's Day. My father died in 2007 at the age of 94. I was both saddened and relieved. Saddened to see him go and relieved to be released from the weight of his presence. Even though he was a kind man, I always felt even late into my life that there was a shadow over me that I could not get out from under until after he was gone. My relationship with him has improved since his death. I have found  the compassion and love for him I somehow could not locate until now. I can't say that I understand why this is true, but I don't know anyone whose relationship with their father, living or dead, is not complex and conflicted.
I've heard it said that there are two kinds of fathers: Cronus who eats his children and Helios, the absentee father in the sky. I have found it useful to think about which kind my father was, at least primarily. Which kind of father was yours? It may be fruitful to ponder this question for yourself.
When I wrote
"Raised in the Shadow"
, I included two 'father poems'. "My Father's World" and "Advice to a Father." Here is one of the 'father poems' from 
"Raised in the Shadow"
 :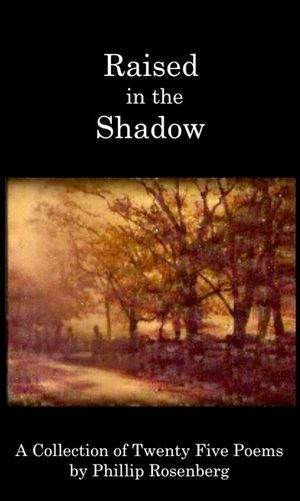 "My Father's World"
 
They came in white laboratory coats
soldering under microscopes in dust-free rooms,
pushing my father's world of blunt tools aside.
That world is fading slowly now into
the cracks of an old man's memory.
It can barely be seen
through the dark glass. Look!
Do you see that ball-peen hammer?
the chisels laid out
evenly on the wooden bench?
They appear neolithic;
relics of another way of moving mountains.
 
My father lives marginally
in this modern world.
After eighty-three years
he's taken to preaching.
Eight or ten people gather
in someone's living room
and listen to his account of dying
on the operating table.
They support him with love offerings.
Occasionally , he loses his place and
thinks he's back in the shipyard
doing an important job;
the men in laboratory coats
remove him quickly and ask
him to not return.

You can purchase a copy of "Raised in the Shadow" here.
 
 
Be sure to subscribe!